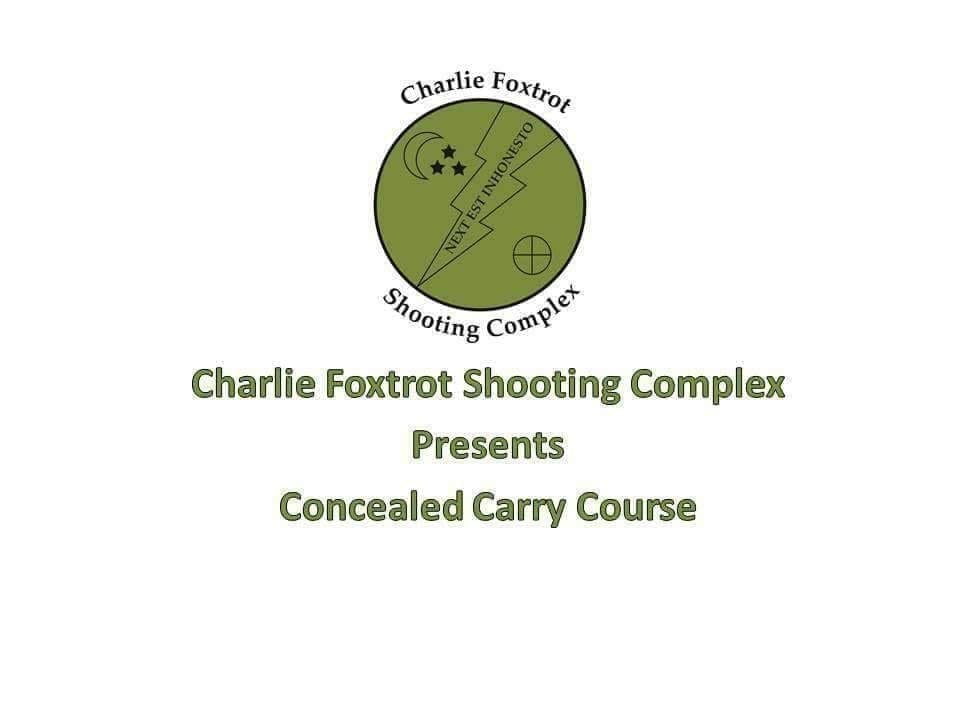 THIS COURSE MEETS AND EXCEEDS THE REQUIREMENTS FOR MICHIGAN CPL!
Are you ready to earn your Concealed Carry permit so that you can protect yourself and your family? Charlie Foxtrot Shooting Complex's is proud to offer the NRA Personal Protection inside the Home course which meets and exceeds the Michigan training standards for Michigan. Not from Michigan? No problem as this course is perfect for anyone wanting to carry a firearm for self-defense.
Topics covered in this course include:
Avoiding a Deathly Force Encounter
Controlling an Encounter
Aspect to making yourself and your house a harder target
Civil and Legal Aspect of using a firearm for self-defense
Much more
Come take advantage of our instructor's 30 plus years of Law Enforcement and Military training. Bring modern combat experience to your training. Join us today.
What to bring: When arriving at class you will need to bring yourself and a positive attitude. Pens, paper and instructional materials will be provided along with coffee and donuts. For safety please leave all firearms or ammunition inside your vehicle.
For the range you will need:
A pistol
150 rounds of new ammunition (no reloads please)
Eye and Hear protection. (If you don't have these they will be provided at no cost)
Dress for the weather. Range time will be approximately 3 hours. No open toe shoes.
We will be breaking for lunch. Please do not bring holsters as we will not be using them in this course.