We are Passionate About Training Others
Where other businesses are created out of need, Charlie Foxtrot Shooting Complex was created out of passion. The story of Charlie Foxtrot starts years before the first rounds were fired on the firing range. Three young kids with a love of military service started playing war games, dressing up like their camo-clad heroes, sneaking through the cornfields and barns on their many "missions". The name they called their unit? Charlie Foxtrot.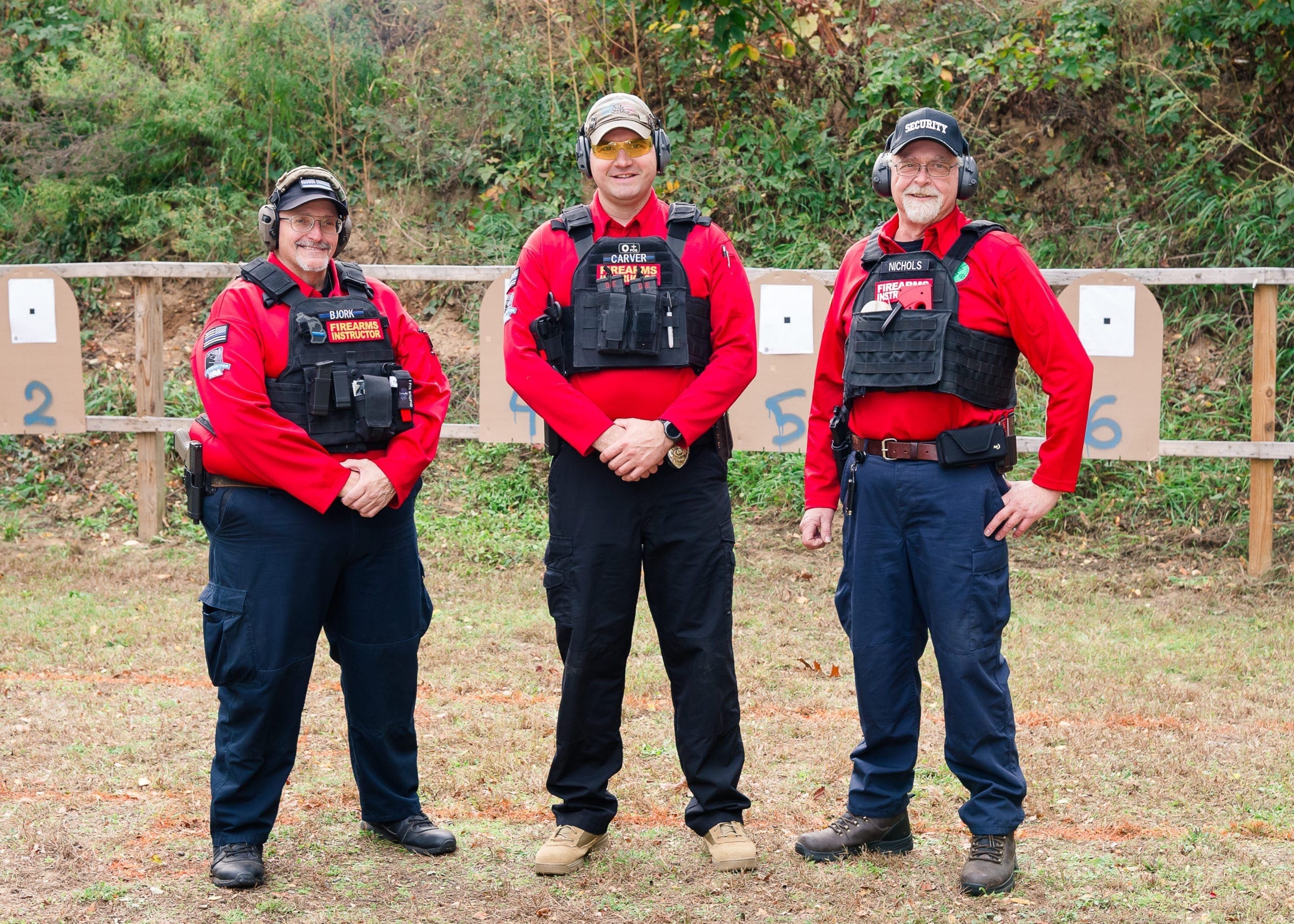 These boys started to grow up and they got their first .22 rifles and started shooting on the same farm they had spent many a summer patrolling. As they grew older, their rifles and handgun grew bigger. The need for a better backstop was born. Thus, the first range was created out of dirt and old plywood.
Soon the love for the military took them away from the farm and off into the world where they got to be the camo-clad heroes they once dreamed of. For one of them, Jonathon Carver, he would return back to the farm of his youth and share his love of shooting with his friends and family, expanding the small range of his teenage years into the ranges he had seen in the military throughout the world.
While shooting together, Jonathon would often help and aid the shooting skills of his friends and family. Soon the public began asking for help and training. Thus, Charlie Foxtrot Shooting Complex was born.
Today Charlie Foxtrot Shooting Complex has grown into a business which teaches everyone from new shooters to seasoned shooters. We teach basic techniques to advanced tactics along with emergency lifesaving medical training. Charlie Foxtrot is driven today by the same passion and love that started it all years ago.
Charlie Foxtrot Shooting Complex strives everyday to provide the foremost tactical firearms training. We do not discriminate against any shooter based on their training, ability and will train everyone who comes to us with an open mind and a desire to learn. We refuse to be satisified with the status quo. We promise to always seek additional training and knowledge from outside sources so that we can develop and present only the best information to our students. We are proud to be different from the competition and will continue to enhance our skills and knowledge so we can be the best instructors, coaches and professional in the industry.
15534 U.S. 12,
Union, MI 49130
CharlieFoxtrotShootingComplex@gmail.com
View our classes or get in touch!