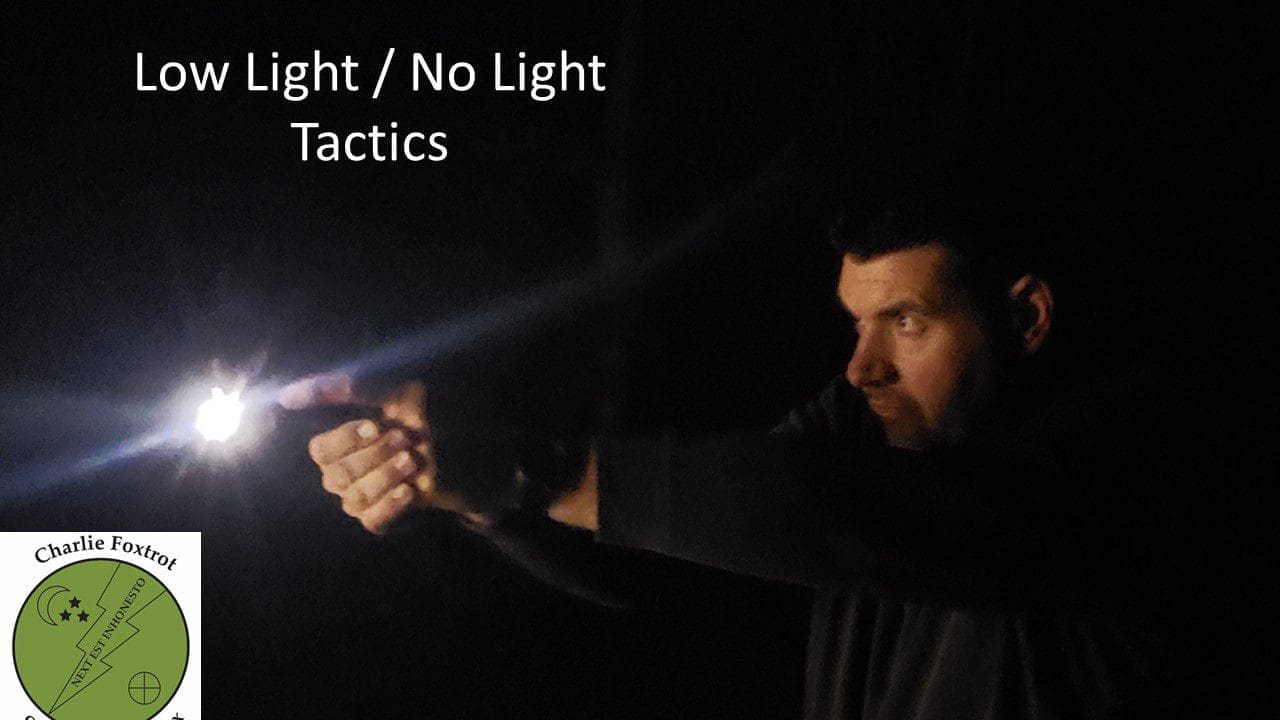 Statistics show that between 70-80% of deadly force encounters occur in low light or no light conditions. However, most people have never trained in the dark. It is time to change this!
In this course you will learn:
•How to select a handheld tactical light
•Multiple ways to deploy a handheld tactical light
•Proper way to operate a weapon mounted light
•How to reload while holding a tactical
•Movement in no light conditions
•Basic room clearing techniques in no light conditions
Prerequisites:
This is an intermediate course. Student should be able to demonstrate basic firearms safety, have an operational knowledge of proper firearms handling, basic fundamentals of marksmanship and use of a holster. Any students unable to maintain safety standards will be demised from the course.
Required Equipment:
•Pistol in good working order
•Holster (If you are using a weapon mounted light your holster must accept the pistol with light attached)
•Minimum of two magazines
•Magazine Pouch
•Handheld tactical light
•100 rounds of ammunition
•Eye and Ear Protection See less