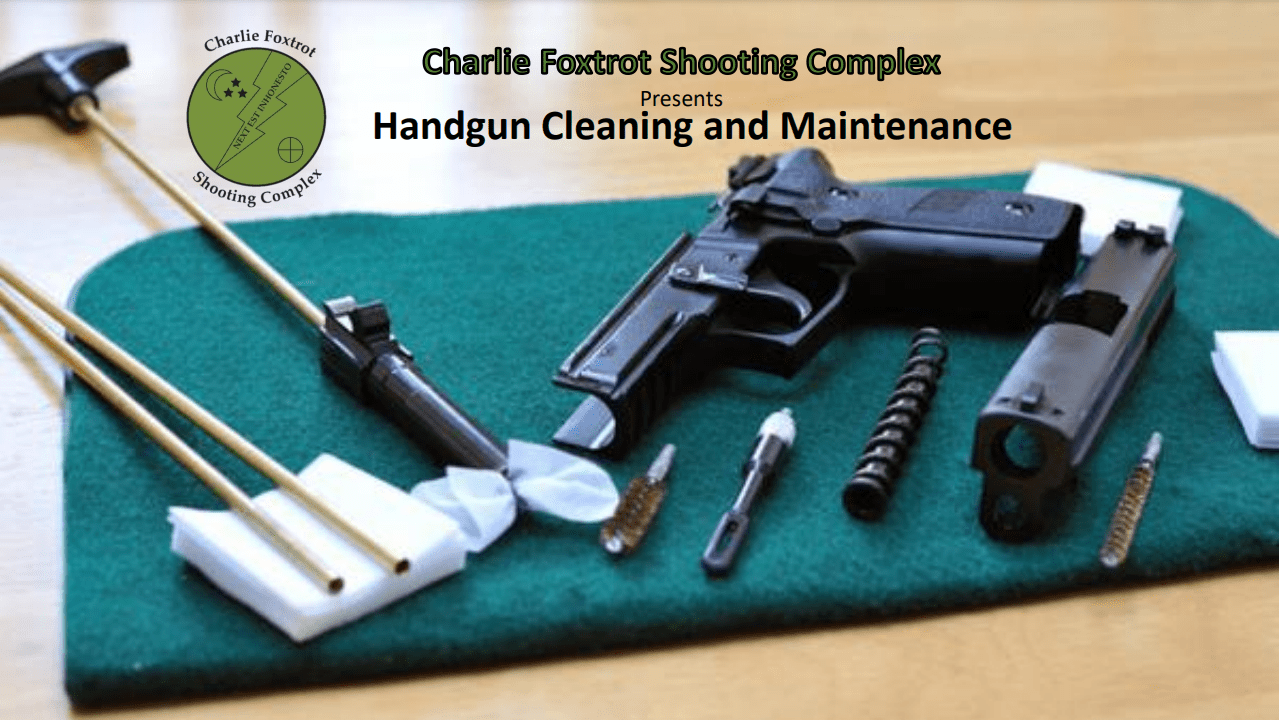 Keeping your handgun cleaned and well maintained is an important part of being a responsible gun owner. Firearms are complex machines and like any machine can fail if not properly cared for. In our handgun cleaning and maintenance class you will learn:
How to disassemble most handguns
How to select proper cleaning equipment for your handgun
Critical Areas to clean, lubricate and inspect
Function testing the firearm
What to Bring: You will need to bring a firearm to class for you to work with. Please only bring one handgun as you will be following the instructor through the process of cleaning and we will not have time to clean multiple firearms and do not want to mix up parts. DO NOT BRING AMMUNITION! Your handgun will be cleared upon your arrival at class. This is for every one's safety.
If your firearm requires any specialty tool to disassembly please bring them with you. If you do not know if you require a specialty tool please bring any accessories that came with your firearm.
Lastly bring your firearms user manual if you have it. If you purchased a new firearm that did not included a manual these are generally available to download from the manufacture.